Newsletter
January, 2020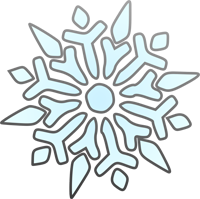 Weather Advisories
In the event of a school closing or delayed opening due to severe winter weather, information will be available on the Wilmington Public School website, Twitter and local news outlets. In addition, families will receive an automated call. If there is a delayed opening, all AM Preschool programs and before school CARES programs are cancelled. Below is the start time in the event of a delayed opening:
2 hour delay - School begins at 10:00am. Students may be dropped off beginning at 9:45am.
Attendance Notice
If your child will be absent from school, please call the main office at 978-694-6070. When you leave a message, please include the room number and the reason for your child's absence. Remember, your child needs to be symptom free for 24 hours before they return to school after an illness. Any child that arrives after 8am, is considered tardy and must be signed in at the front office.
Change of Transportation & CARES
If your child needs to change his/her dismissal transportation to a car rider, please write a letter to the classroom teacher. Include the name of the person picking up your child in your letter. We will require photo identification upon pick up and the person picking up your child must be listed in ASPEN. Also, if your child will not be attending afternoon CARES, a letter must be sent to the classroom teacher and CARES staff.
No Idling Reminder
I'd like to remind all families when dropping off or picking up your child, please be sure to park in marked parking spots and to turn off your engines to reduce the amount of unnecessary air pollution near our building.
Aspen Updates & Emergency Cards
Now that the New Year is upon us, please make sure your child's contact information is up to date in Aspen. It is imperative we have this current information to ensure your child's safety.
Lost and Found
If your child has lost an article of clothing or a personal item, please check the lost and found box located near the front door at the office.
Winter Clothing
I would like to remind families to have their child wear a warm winter jacket, hat and mittens/gloves. We go outside for recess when temperatures cooperate and we want students to stay warm. Please make sure to label their clothing as well.
Thank You
I would like to thank all the students, families and staff who graciously donated to the Toys for Wilmington Children Holiday Drive sponsored by the Wilmington Fire Department, and the Toys for Tots Drive. All recipients were very appreciative of our generosity and willingness to give back to our community!
January Community Project – Kindness Placemats
This month students will be creating "Kindness placemats" for our senior citizens. Our placemats will be delivered to the Wilmington Senior Center for them to use during their Valentine's Day luncheon. If you would like to donate items for students to use on their placemats (stickers, foam craft shapes, paper doilies, craft gems), please place them inside the box at the front office from January 6th-24th. Our completed placemats will be delivered on January 31st. Thank you!
Box Tops for Education
Help support the PAC by clipping box top coupons from hundreds of your favorite products and bringing them to school. Each box top is worth 10 cents and they add up! You may send them in with your child or place them in the mailbox located next to our front door. Visit www.boxtops4education.com for a product list.
Wilmington Educational Foundation Clothing Bin
If you have clothing, shoes, stuffed animals, etc. you would like to donate, you may place them in the WEF clothing and shoe bin located at the driveway of the school. Please make sure your donations are in bags. For every ton, the WEF will receive $100 that will support educational opportunities for all students.
Parent Advisory Council
Our next PAC meeting will be Wednesday, January 22, 2020 beginning at 9:30am in the Boutwell conference room. We look forward to seeing you!
Twitter
Please follow the school's Twitter account Boutwell School@Boutwell36 for school updates, general information and sneak peeks into the classrooms!
Upcoming Dates to Remember
January 6th – Community meeting – Wear your Boutwell T-shirts!
January 20th – No School – Martin Luther King Jr. Day
January 22nd – PAC meeting at 9:30am
January 29th – Early Dismissal at 10:15 – Curriculum Improvement