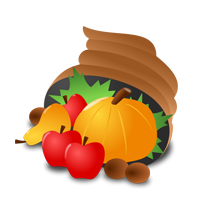 November Parent Newsletter
November 2018
Attendance Notice
If your child will be absent from school, please call the main office at 978-694-6070 and choose option 1. When you leave a message, please be sure to include the room number and the reason for your child's absence. Remember, your child needs to be symptom free for 24 hours before they return to school after an illness. Any child that arrives after 8am, is considered tardy and must be signed in at the front office.
Change of Transportation
If your child needs to change his/her dismissal transportation to a car rider, a letter must be sent in your child's backpack to the teacher. Please do not email the teacher in the event she is absent. Please include the name of the person picking up your child in your letter. Remember, we will require photo identification upon pick up.
Joanne Benton WEF Walk
I would like to thank the many sponsors who donated to the Joanne Benton WEF walk. Half of the proceeds raised by our Boutwell students will go directly to our school! The students looked very festive in their costumes and had a lot of fun during the parade. Your thoughtfulness and generosity is greatly appreciated!
Little Free Library
Our Little Free Library at the Boutwell is up and running! The purpose of the library is to promote literacy and to give students the opportunity to add books to their personal collections. We know having access to a variety of books helps improve reading skills while promoting a love of reading. Children, like adults, develop a favorite author, subject or genre. This is a great opportunity to explore the many types of literature available. The idea of a Little Free Library is to leave a book, take a book and read it. Students should bring in a book that they have enjoyed but no longer want. They will then select another book to take home. The students can keep the selected book or they can read it and bring it back for another book. The books that the students bring must be in excellent condition and age/grade appropriate. Favorite family read-a-louds, non-fiction books, poetry and easy readers are all excellent choices to share.
The library is a rolling cart located in the lobby. Your children can visit the library any day during snack or indoor recess. The library will be outside the front doors every Wednesday from 7:30am – 2:00pm for families to use - weather permitting.
Food Service Substitutes Needed
The WPS Food Service are in need of substitutes. If interested, please call 978-694-6064. Thank you!
Lost and Found
If your child has lost an article of clothing or a personal item, please check the lost and found box located near the front door at the office.
Thank You
I would like to thank all the students and teachers who wrote letters to the members of the WPD and WFD for our October community project. The letters were delivered to the safety building for all to enjoy.
November Community Project
This month the students will be making thank you cards for the Veterans in Wilmington. We will deliver our cards to Wilmington Veterans Agent, Lou Cimaglia at his office for distribution.
Box Tops for Education
Help support the PAC by clipping box top coupons from hundreds of your favorite products and bringing them to school. Each box top is worth 10 cents and they add up! You may send them in with your child or place them in our new mailbox located outside our front door. Visit www.boxtops4education.com for a product list.
Anton's Coats for Kids Drive
We are collecting winter coats for children and adults. If you have gently used, good quality warm coats you would like to donate, you may place them in the wooden box located in the front hallway. They will be professionally cleaned and distributed to local social service agencies.
Parent Advisory Council
Our next PAC meeting will be Wednesday, November 14, 2018 beginning at 9:30am in the Boutwell conference room. We look forward to seeing you!
Lunch Menu
The monthly lunch menu is available online at www.wilmington.k12.ma.us under the resources then food service tabs.
Twitter
Please follow the school's Twitter account Boutwell School@Boutwell36 for school updates, general information and sneak peeks into the classrooms!
Upcoming Dates to Remember
November 6th – No School for Students – Professional Development Day
November 12th – No School - Observance of Veterans Day
November 14th – PAC Meeting at Boutwell beginning at 9:30am
November 21st – Early Release – Dismissal at 10:15am
November 22nd & 23rd – No School – Thanksgiving Break
November 26th – SAC Meeting at Wildwood ECC beginning at 9:30am
November 27th – Picture Retake Day (details to come)
Notice of Non-Discrimination
All educational and non-academic programs, activities and employment opportunities at Wilmington Public Schools are offered without regard to race, color, sex, religion, national origin, ethnicity, sexual orientation, gender identity, homelessness, age and/or disability, and any other class or characteristic protected by law.