Parent Newsletter
December 2019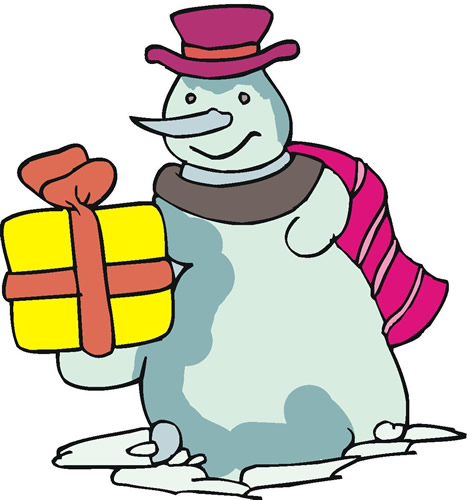 Festival of Trees
Don't forget to visit the WOW 8th Annual Festival of Trees on Saturday, December 7th and Sunday, December 8th at Villanova Hall. Our "Family Fun Night" tree will be on display! Thank you to all who donated items for this wonderful community event.
Kindergarten Parent/Teacher Conferences
There will be an early release day on Thursday, December 5th for Kindergarten parent/teacher conferences. Please be advised that all Kindergarten students and students in Room 1 will be dismissed at 10:15am. No lunches will be served. Students in Room 11 and 12 will have a regular scheduled day. Please email your child's teacher or call the office if you have any questions.
Winter Clothing
Old man winter has arrived, I would like to remind parents to have their child wear a warm winter jacket, hat and mittens/gloves. We go outside for recess on the hardtop and we want the children to stay warm. Please make sure to label their clothing as well.
Lost and Found
If your child has lost an article of clothing or a personal item, please check the lost and found box located near the front door at the office.
Acts of Kindness
The PAC is sponsoring a fun holiday activity, "Practice Random Kindness" from December 4th- December 11th. If you see your child doing something nice, special, or helpful for someone, please have them complete a "Kindness Coupon" and return it to school to be entered into a raffle. Each student has 4 kindness coupons to pass in for a chance to win a fun inflatable for your yard! J
December Community Project – Toys for Children
This month the students will be collecting new, unused toys for any age, boy or girl for the Toys for Wilmington Children Holiday Drive that is sponsored by the Wilmington Fire Department. Donations can be placed in the box in the front office until December 6th.
Thank You
I would like to thank all the students and teachers who wrote letters to Veterans for our November community project. The letters were delivered to Louis Cimaglia, Director of Veteran Affairs in Wilmington, MA and Hanscom Air Force Base.
Box Tops for Education
Help support the PAC by clipping box top coupons from hundreds of your favorite products and bringing them to school. Each box top is worth 10 cents and they add up! You may send them in with your child or place them in the mailbox outside the front door. Visit www.boxtops4education.com for a product list.
Wilmington Educational Foundation Clothing Bin
If you have gently used clothing, shoes, stuffed animals, etc. you would like to donate, you may place them in the WEF clothing bin located at the driveway of the school. For every ton, the WEF will receive $100 that will support educational opportunities for all our students.
Parent Advisory Council
Our next PAC meeting will be Wednesday, December 18, 2019 beginning at 9:30am in the conference room. We look forward to seeing you!
Twitter
Please follow the school's Twitter account Boutwell School@Boutwell36 for school updates, general information and sneak peeks into the classrooms!
Upcoming Dates to Remember
December 5th – Early Dismissal at 10:15am – Kindergarten Parent/Teacher Conferences
December 6th – Kindergarten Report Cards go home
December 9th – Community Meeting – Wear your Boutwell T-shirts!
December 10th – Preschool Report Cards go home
December 13th – Preschool Parent/Teacher Conferences
December 18th – PAC Meeting at 9:30am
December 23rd - January 1st – No School - Winter Break
January 2nd – School Resumes
Wishing you and your family a wonderful holiday season filled with love, happiness and laughter!
Sincerely, the Boutwell Staff