Parent Newsletter
Boutwell Early Childhood Center
April 2019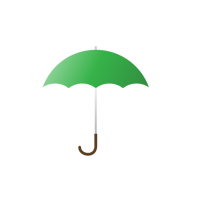 Every Kid Healthy Week
Students and staff will be participating in Every Kid Healthy™ Week from April 22nd-26th. This special week shines a spotlight on the great efforts our school partners are making to improve the health and wellness of their students and the link between nutrition, physical activity, and learning – because healthy kids are better prepared to learn! On Wednesday, April 24th parents are invited to join us as we walk around our school to promote health and wellness. A schedule with the time of the walk will be sent home with students as the date gets closer. We look forward to walking with you on April 24th.
Little Free Library
Our Little Free Library is up and running! The purpose of the library is to promote literacy and to give students the opportunity to add books to their personal collections. We know having access to a variety of books helps improve reading skills while promoting a love of reading. Children, like adults, develop a favorite author, subject or genre. This is a great opportunity to explore the many types of literature available. The idea of a Little Free Library is to leave a book, take a book and read it. Students should bring in a book that they have enjoyed but no longer want. They will then select another book to take home. The students can keep the selected book or they can read it and bring it back for another book. The books that the students bring must be in excellent condition and age/grade appropriate. Favorite family read-a-louds, non-fiction books, poetry and easy readers are all excellent choices to share.
The library is a rolling cart located in the lobby. Your children can visit the library any day during snack or indoor recess. The library will be outside the front doors every Wednesday from 7:30am – 2:00pm for families to use - weather permitting.
Change of Season – Recess
The children will be going outside daily (weather permitting) for recess. During this time of year, the temperature can vary from cold in the morning to warm in the afternoons. Please dress your child appropriately for the weather. Dressing in layers is best. Make sure to label their clothing so it doesn't get lost.
Thank You:
I would like to thank all the students and staff who donated food for our local food pantry. Our donations were delivered and greatly appreciated. Many families within our community will benefit from our generosity.
April Community Projects – iPod for Wounded Vets
This month we will be supporting the WHS Local Heroes Club donation drive by collecting games for local Veterans. Some suggestions include: crossword puzzles, word searches, playing cards, travel games, books, etc. Please refer to the notice that was sent home with your child. The donations that are collected will be sent to the wounded Veterans that are in our local Veterans Hospitals, Water Reed National Military Center and sent to our Military serving overseas. The donation drive will run from April 1st-April 12th.
Baypath Humane Society
We are collecting dog toys and any unused blankets and towels for our furry friends at the Baypath Humane Society from April 1st – April 26th. Mrs. O'Connor will deliver our donations at the end of the month.
Wilmington Educational Foundation Clothing Bin
If you have clothing, shoes, stuffed animals, etc. you would like to donate, you may place them in the WEF clothing and shoe bin located at the driveway of the school. Please make sure your donations are in bags. For every ton, the WEF will receive $100 which will support educational opportunities for all students.
Absence Reminder
If your child is absent from school, please call the main office at 978-694-6070. When you leave a message, please be sure to include the room number and the reason for your child's absence. Remember, your child needs to be symptom free for 24 hours before they return to school after an illness. Thank you!
Parent Advisory Council
Our next PAC meeting will be Wednesday, May 1, 2019 beginning at 9:30am in the Boutwell conference room. We look forward to seeing you!
Twitter
Please follow the school's Twitter account Boutwell School@Boutwell36 for school updates, general information and sneak peeks into the classrooms!
Upcoming Dates to Remember
April 3rd - Boutwell PAC Spring Fling 6-8pm
April 4th & 5th - Explore the Ocean Enrichment Program
April 11th - STEM Fair at WMS 6-8pm
April 11th & 12th- Spring Book Fair
April 15th - 19th - April Vacation
April 22nd - School Advisory Meeting @ Boutwell 9:30am
April 24th – WHAM Healthy Walk (schedule to come)