October Newsletter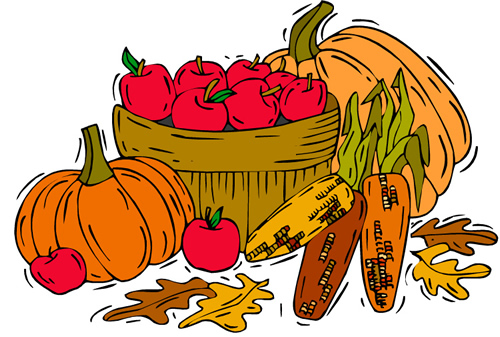 Aspen Updates & Emergency Cards
Please make sure your child's emergency card and contact information is updated. We are still waiting for families to update this important information in Aspen. It is imperative we have this current information to ensure your child's safety. If you are experiencing difficulties, please email aspenhelp@wpsk12.com and a network administrator will help. If you do not have a computer, please call Mrs. Buco and she will provide you with a hard copy.
Tardy and Absenteeism
If your child will be absent from school, please call the main office at 978-694-6070 and choose option 1. When you leave a message, please be sure to include the room number and the reason for your child's absence. Any child that arrives after 8am, is considered tardy and must be signed in at the front office.
Little Free Library
We have a Little Free Library set up in our lobby. Students can visit it during indoor recess. It will be outside each Wednesday for families to visit, weather permitting. The idea is to expose the students to a variety of books. Students can take a book and keep it or they can return it at a later date. We do encourage leaving a book when taking one. We ask that books donated be in excellent condition and age/grade appropriate. We hope students will want to share books they have enjoyed with their friends in our school community. The goal is to instill a love of reading in each of our students.
Completed School Bulletin Board
During the month of September, we read the story Only One You written by Linda Krans. The children learned about positive qualities and the importance of diversity. They created fish pictures resembling the character in the story. All the pictures are displayed on the front lobby bulletin board reminding us that we are all different, but together we can make the world a better place. Make sure you take a look!
October Community Project
This month, members of the Wilmington Fire Department will be visiting our school to teach us about fire safety. Students will present them the letters and pictures they created thanking them for all their hard work by keeping us safe.
Change of Season
As the days are getting shorter and the temperatures are beginning to get cooler, I would like to remind parents to have their child dress in layers and bring a sweatshirt or light jacket. They do go outside for recess and it will start to get a little chilly! Please make sure to label their clothing so it doesn't get lost.
Parent Advisory Council
Our next PAC meeting will be Wednesday, October 16, 2019 beginning at 9:30 am at the Boutwell School. We look forward to seeing you!
Change of Transportation
If your child needs to change his/her dismissal transportation to a car rider, please write a letter to the teacher. Include the name of the person picking up your child in your letter. Reminder, we will require photo identification upon pick up and the person picking up your child must be listed in ASPEN.
Lunch Menu
The monthly lunch menu is available online at www.wilmington.k12.ma.us under the resources then food service tabs.
Twitter
Please follow the school's Twitter account Boutwell School@Boutwell36 for school updates, general information and sneak peeks into the classrooms!
Upcoming Dates to Remember
October 3rd – Author's Visit
October 7th - Bullying Prevention Day - Wear Blue
October 9th – Fire Safety Program
October 10th – Patriots Pride Day
October 14th – No School – Columbus Day
October 16th – PAC Meeting 9:30am
October 21st – School Advisory Council Meeting at Boutwell 9:30am
November 5th – No School – Professional Development for Teachers